Straps for military use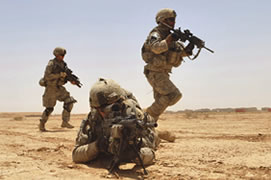 T

he military industry is at the cutting edge in many sectors, the same can be said for textiles. The need for straps, ribbons, and elastics are important for clothing, protective vests, and backpacks.

There are specific color requirements, (NATO green, brown, and sand) and for camouflages such as the US MultiCam, the French Daguet, and the English MTP. This hardware also needs to be treated for infra-red reflectance.

For many years we have been a provider for European armies (French, English, Italian, Spanish, Belgian, Finnish, and Estonian) and more recently, for armies on the other side of the Atlantic.

We make straps and elastics with the corresponding dyes for each scope statement. We can treat and test infra-red reflectance internally. We can also make camouflages either by dye sublimation or printing. Our specialty is our mastery of infra-red distinguished by color.

We can also provide buckles, laces, kneepads, or flexible buttons which are often added to soldiers' hardware.
EXAMPLES OF STRAPS AND ELASTICS BEING USED IN THE MILITARY
Camouflage straps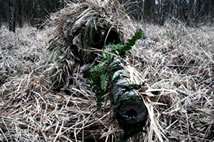 Infra-red straps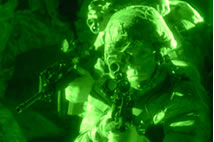 Plastic accessories