Plastic injection and overmolding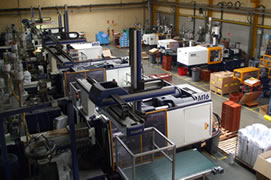 S

choutteten & Froidure has integrated plastic injection and overmolding. We design injection molds internally thanks to our two mold makers. This is a real bonus for customers because we offer you a turnkey solution from the design of the mold to the injection molding of the first items. We have modern equipment to help at every stage such as rheology software, a 3D printer and even a 5-axis machining center for grainage, leather-look, and other finishes.

Our injection division is made up of around thirty 20-ton to 1000-ton presses, a clean room, a spraying room, an assembly workshop, and verticle overmolding presses.

Overmolding is the process of injecting plastic directly onto a textile support such as a strap or an elastic. This allows a buckle and a seam to be replaced at the same time as improving the finish.

Contact us to learn more about our range or future developments.
OUR PLASTIC INJECTION TECHNIQUES
Overmolding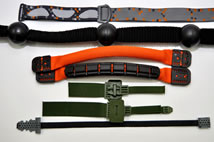 Buckles
Plastic injection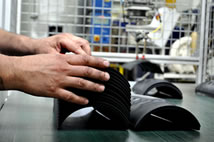 OUR OTHER WEAVING SKILLS