Dyes and Treatment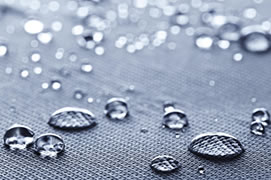 T

here are many dyes and textile treatments. Either the yarn can be dyed or the strap can be treated and dyed after weaving. The color is added for aesthetic reasons while treatments are more often used for technical reasons.

For dyes, we can dye the strap internally after weaving, this is known as piece dyeing. We can also dye the yarn which is dyed in an autoclave. In order to personalize straps, we can perform dye sublimation, which is also known as paper transfer or digital printing.

For military applications, our main specialty is infra-red treatment. This treatment renders the product undetectable by infra-red glasses. For civil applications, we also have anti-UV and fire-resistant treatments.

Finally, we can also coat our straps with PVC, in order to make them weldable, and with polyurethane to protect against abrasion.
OUR DYEING AND TREATMENT TECHNIQUES
Yarn and continuous dyeing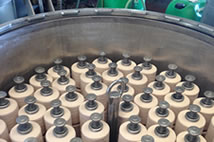 Sublimation and printing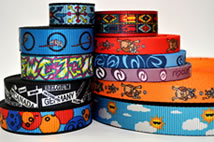 Treatments and coating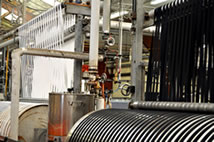 OUR OTHER WEAVING SKILLS