Personal protective equipment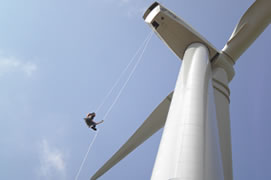 I

ndividual personal protective equipment are increasingly important in the world of work. All businesses are looking to reduce the number of accidents at work. Straps save lives !

Working at heights is the first application for PPE straps. Whether you are searching for straps for harnesses, straps for life lines, or lanyards, we will know how to weave the strap that you need !

Choose your length, material, color, and resistance: we work on request! Solid or jacquard, dyed yarn or piece-dyed, sublimated or printed, Schoutteten and Froidure will help you personalize your products in order to distinguish yourself from your competitors.

Resistance at high temperatures is also an important constraint for straps and ribbons for firefighting clothing or other professions in contact with intense heat sources (welders, smelters, etc.).

Nomex, Kermal, Kevlar, and other aramids are fibers that we weave daily for manufacturers of technical work clothes.
EXAMPLES OF STRAPS AND ELASTICS BEING USED IN PPE
Harness Strap
Lanyard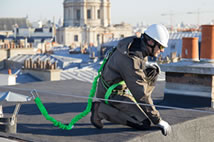 Flame-resistance Strap