Transport and lifting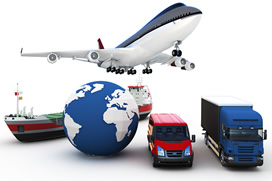 T

he transport industry uses plenty straps. Be it road, rail, maritime, or air transport, there are plenty of needs.

The first need is to stow heavy waits, generally with the help of luggage straps and brackets. There is also a need for textile slings for hoisting and handling. Finally, to reinforce the tarpaulins on vans and other PVC canvasses (tents, biogas production tarpaulins), a weldable PVC-coated straps are necessary.

We make securing straps with high-tenacity polyester. These straps are available in different colors with breaking loads between 3 and 13 tons. These straps are made by the latest generation machines that can reduce elongation, print, and condition in bulk or on made-to-measure rolls.

For hoisting, our range of straps allows you to produce flat slings, roundslings, and disposable slings. For extreme conditions, we also make aramid or dyneema straps. Finally, to reinforce tarpaulins, we also produce PVC-coated straps: from 1.3 to 2.4 tons which are DEKRA certified.
EXAMPLES OF STRAPS AND ELASTICS BEING USED IN LIFTING AND HANDLING
Securing straps
PVC straps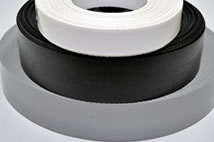 Lift straps